NOURAFCHAN SCHOLARSHIP AT GEORGETOWN UNIVERSITY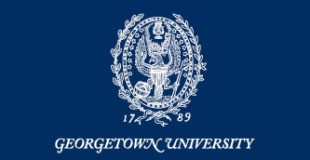 On February 11th, 2005, The School of Foreign Service and Georgetown University suffered a tremendous loss in the passing of Shahin Allen Nourafchan at the age of 30 due to cancer. Shahin graduated with honors from the School of Foreign Service in 1997 and went on to lead a brief, but distinctive, career in international business.
During his time at Georgetown, Shahin had an immeasurable impact upon the student body, the faculty and upon the University itself. Shahin was an inimitable presence, possessing a sharp wit matched only by his awesome charisma. However, what set him truly apart from his peers, was a fearlessness that allowed him to create magic out of every experience, elevate every second of life, and somehow share it with everyone he cared about.
Shahin distinguished himself in countless ways and the loss of his life has left a void for many in the Georgetown community. We have created a way to fill that void through The Nourafchan Scholarship Fund, which will provide scholarships for deserving students in the School of Foreign Service. Together, our efforts will ensure that Shahin's legacy will continue to be felt at Georgetown for generations to come.
Once total gifts reach $100,000, a permanent scholarship bearing his name will be established as a lasting tribute to Shahin's contributions to the Georgetown community.